No more worrying about where the next enquiry will come from
We're marketing experts in the Electrical, Fire and Security sectors and can help you use the internet to grow your business. We offer a variety of online marketing services for our clients from website design and SEO to social media, email and advertising. While you take care of business we'll work hard to generate a steady stream of new enquiries for you.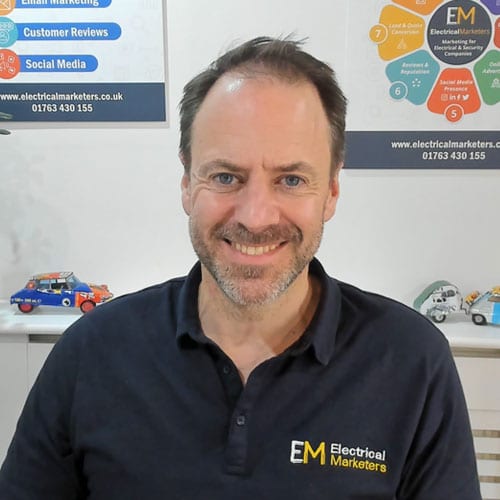 Do you own an Electrical, Fire or Security Company and want to increase your leads, sales and revenue?
We can help scale your business to the next level with the confidence that your marketing will support sales. We set up reliable lead generation systems that will give you a steady stream of new enquiries every week.
Marketing Services for Electrical, Fire & Security Companies
Electrical, Fire & Security Marketing Blog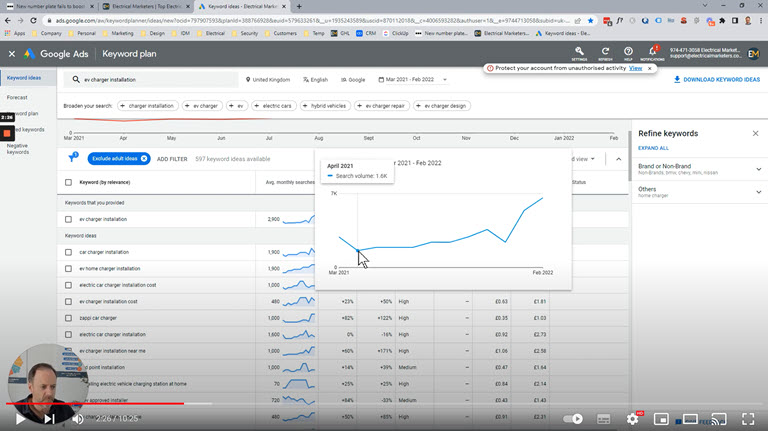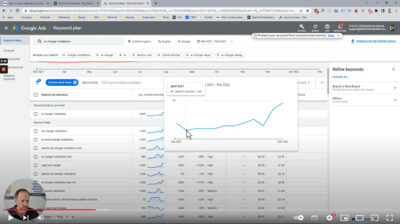 I'm asked quite often how we come up with new blog posts, the content for them and how we write about them. This is a video walk through on how we write posts that will rank well in search results. Showing how to write a post based on the search "EV Charger Installation".
Read More
We are experts in marketing for electrical, fire and security companies and can offer a variety of marketing services to help you get more enquiries and grow your business.