Marketing for Fire & Security Companies
Specialist Web Design, SEO and Online Marketing for Fire & Security Companies
Online Marketing for Fire & Security Companies
Are you a security company looking to grow your online presence? With our complete digital marketing packages, we can help.
We have over 20 years of experience in building brands and generating leads for the security and electrical sector – which means that we know our stuff when it comes to SEO strategy or web design.
Our services include Search Engine Optimisation (SEO), Advertising, Website Design and development and Social Media Marketing.
Security companies need to be online if they want to compete for business. We make sure your security company's online presence is covered so all you need to do is focus on your business. We have security experts in every area of online marketing that know how security companies work and what they need from their online presence.
Marketing Services for Electrical, Fire & Security Companies
Web Design for Fire & Security Companies
We can create a professional security website for your company, that will make a great first impression with potential clients.
Our team of website designers are experts in security company website design and will create a website that looks great and functions perfectly.
We also offer web development services, so if you need any additional features or functionality on your website, we can create them for you.
We use the latest technologies and frameworks to create websites that are optimised for search engines and look great on all devices, from desktop computers to mobiles and tablets.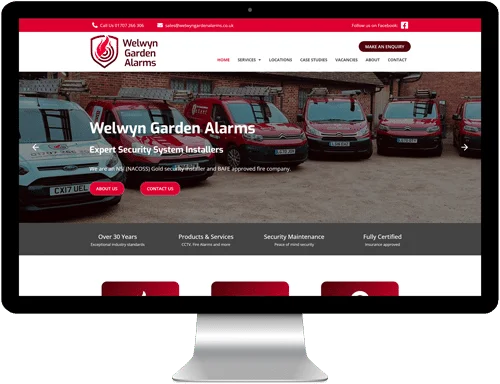 SEO for Fire & Security Companies
Through our proven SEO techniques, we can help your security company website rank higher in search engine results pages (SERPs). This means more people will see your website and be tempted to click through, generating more leads and sales for your business.
Our SEO services are tailored specifically to security companies, meaning you get the best possible results.
We use the latest techniques and tools to help your security company website rank higher, faster.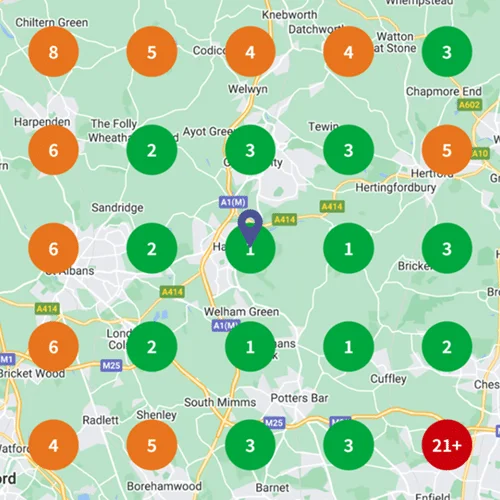 Advertising for Fire & Security Companies
Online Advertising can help your security company get results fast. Google and Facebook are the two most popular channels and they can help you get a steady stream of new enquiries.
Online advertising works really well if you are looking to promote a new security product or service as it can get your message out to a lot of customers quickly resulting in more footfall to your website or bespoke landing page. Couple this with an offer and you will see an even bigger boost in enquiries.
Online advertising is a good sales tool as it gives measurable results so that you know exactly what adverts and offers are working and can continually tweak them to improve your ROI.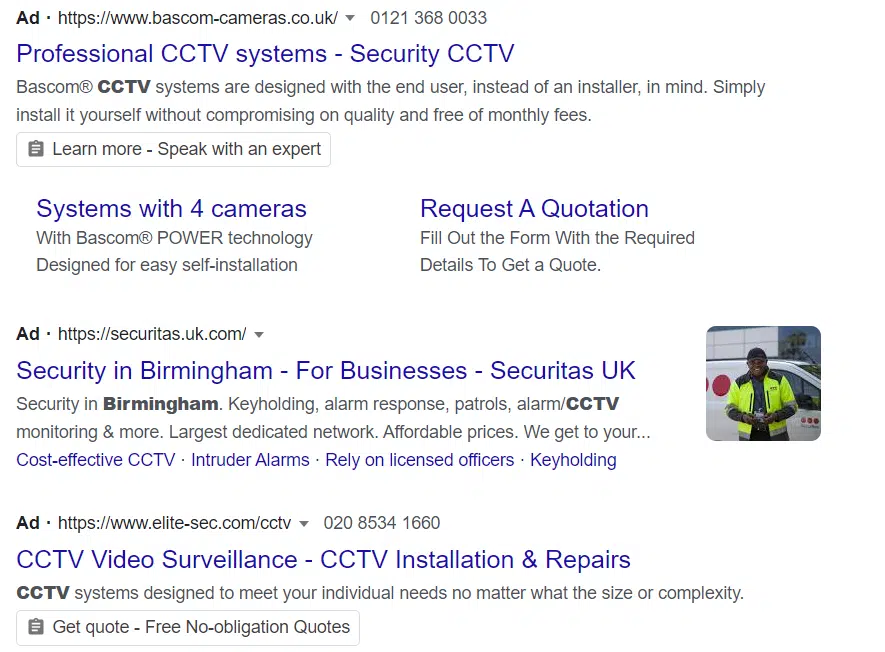 Email Marketing for Security Companies
Marketing your security services by email is a great way to make sure you're always in front of customers. Single emails don't work as well, so we offer custom-built campaigns with regular bulletins that will keep them interested and informed about what's new at your company.
We know that the majority of emails are read on mobile devices, so we create templates to respond accordingly. Our copy writers can help you produce high conversion-rate messages and make your email campaign more successful.
Like everything we do for our clients we measure the results of our email campaigns so we can report results accurately.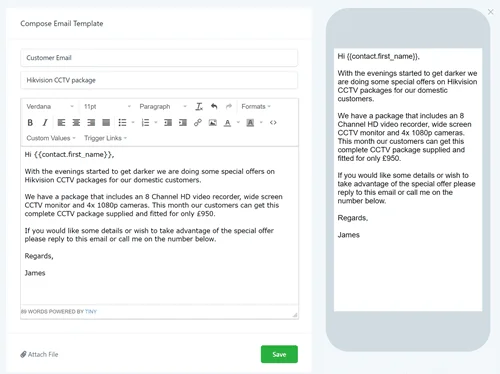 Social Media for Fire & Security Companies
Social media is now an integral part of any companies online marketing plan and we can help you set up, build and maintain your online presence in this area.
We use proven techniques to manage social media channels and keep your customers informed and interested in what you have to say.
Our security experts will use topical information and build on your brand and the services that you offer to make you an authority in the security field, so you can be confident that you're developing a high-quality online security brand.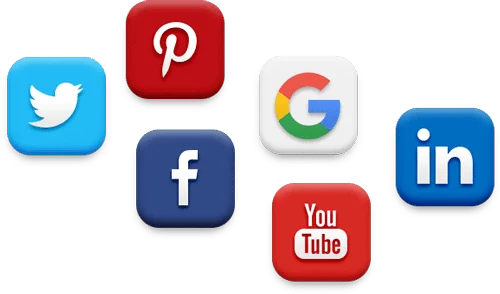 Online Marketing Tips From Our Blog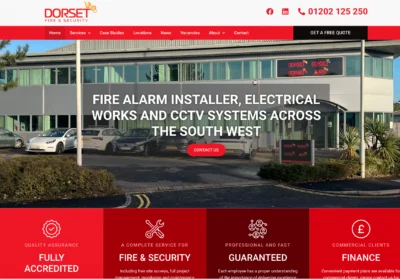 Creating a website that generates sales leads can be a great way to get potential customers interested in your Electrical and Security business.
Read More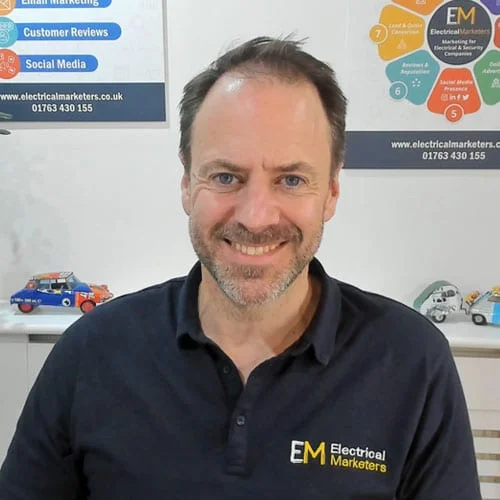 Do you own an Electrical, Fire or Security Company and want to increase your leads, sales and revenue?
We can help scale your business to the next level with the confidence that your marketing will support sales. We set up reliable lead generation systems that will give you a steady stream of new enquiries every week.