Using the Google My Business platform to create a page for your electrical or security business is an easy and effective way to improve your visibility on Google. In this article, we'll run through how to do that as well as some further steps you can take to boost your local search rankings and increase the amount of leads you receive from local customers.
Many companies just claim their Google listing, fill in the required information, and then forget about it. Instead, take the tools Google provides and create a competitive advantage over your competition. These features can help lead to more sales opportunities for your business.
There's so much you can do with your Google Business page, make the most of it and you will start to see a real increase in enquiries.
Optimise Your Business Description
Optimise your business description to make sure it's seen. Include the services and products you offer, as well as keywords that will help find customers for these offerings in an easily searchable format on Google listings.
You can have 750 characters, but only the first 250 will show, so make sure you use the most important information and keywords towards the beginning.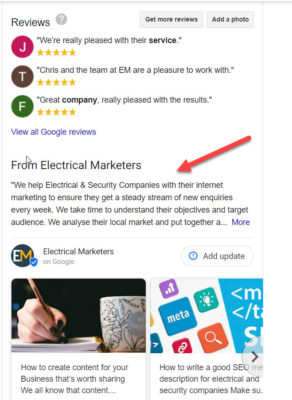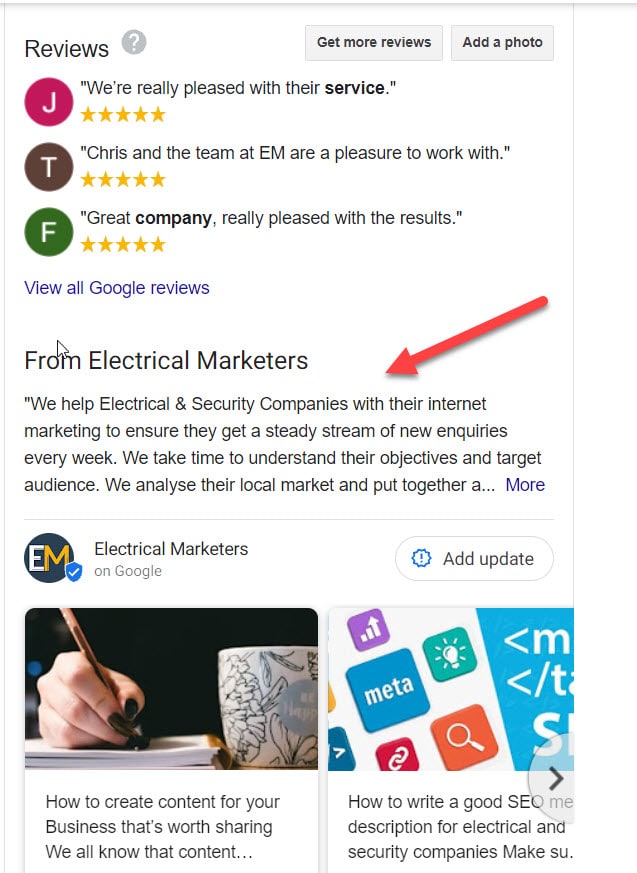 Increase Your Search Visibility with Posts
Google Posts are a great way to promote your services on Google. You can have them live under the Knowledge Panel and even use them in maps listings. The best thing about these posts is that you get an opportunity for more engagement, which means they'll stand out from other businesses who don't post as much or at all.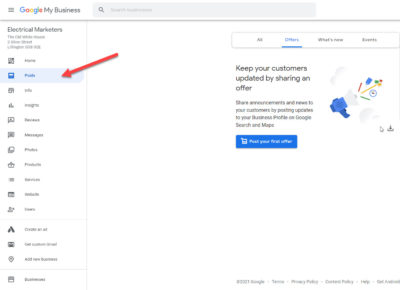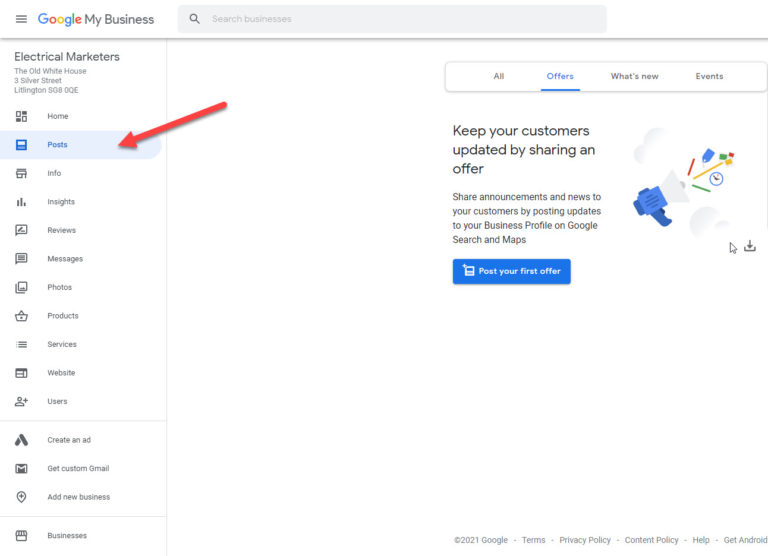 Services
Include all of your key electrical and security services in this section. You can have up to 300 words so make sure that your descriptions are clear and include any important key words to help with Google rankings.
Photos
In the photos section you can add as many photos as you like. First of all make sure that you upload your company logo and an eye-catching cover photo as this will appear in your Google search listing.
Next add some external and internal photos of your building and offices. You can also add photos of your team in a separate section.
If you have completed a recent electrical or security installation add photos of your work in the At Work section.
Talk Directly to Customers Through Messaging
Live chat is becoming an important part of any businesses sales plan as it allows customers to get an instant response to a question. With your Google listing you can enable live messaging to text directly with your customers.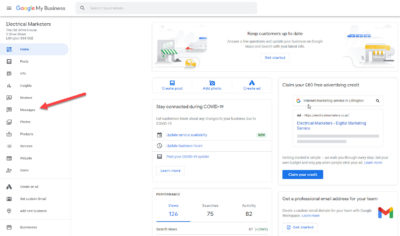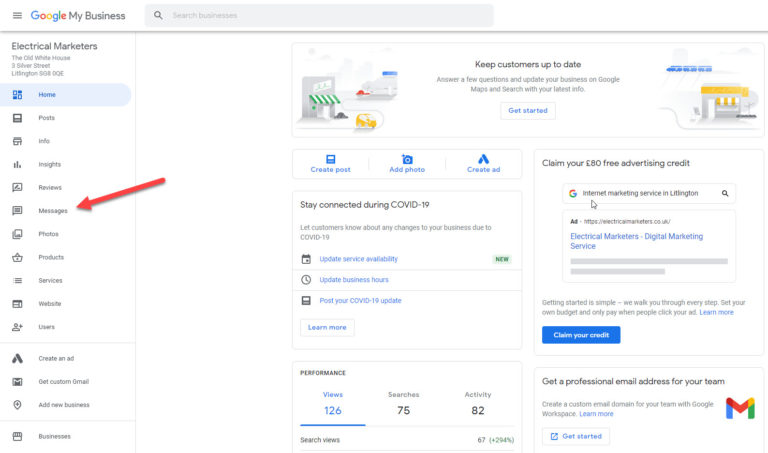 Book More Appointments Using Appointment Links
Bookings are an important part of your sales process. Using this function on Google My Business your customers can schedule a time for you to visit their home or business, without ever leaving Google to book the appointment. This is a simple way to grab interest and convert more appointments directly from search and your business listing.
Ask For, and Respond to Reviews
Google has turned into the most trusted source for customer reviews*, with 6 out of 10 consumers saying they first go to Google before any other online source. Positive reviews and a high rating can help your business stand out in a Google search, and they appear directly on your Google listing. Make sure you respond to your reviews as it shows customers and prospects that you appreciate their feedback, good and bad. (*Reviewtrackers survey 2021)
Don't Neglect Questions & Answers from Customers
One of the most underused features of Google My Business is the Q&A feature. It's like an FAQ page on your website. This is a great way to hear directly from people asking about your services and allows you to respond directly to your customers. Google will also send you an email when a new question is asked making it easy to keep this section up to date.
Contact us Today
Start using your Google Business listing more effectively to generate more sales. If you would like help setting up your profile or improving your existing profile and any other aspects of your online marketing then get in touch today for a free marketing consultation.